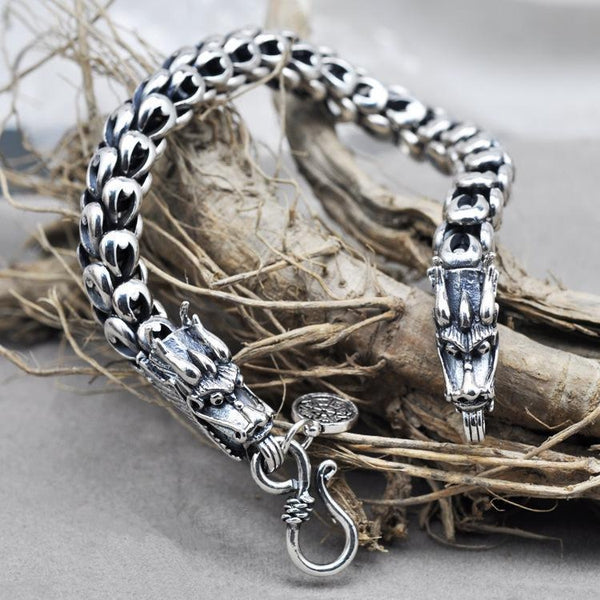 925 Sterling Silver Dragon Bracelet
$95.95
The Dragon is the most highly revered animal out of all others, extremely auspicious and always treated with the highest sense of veneration.
The Dragon is regarded as the strongest symbol of good fortune because the Dragon is believed to emit a special form of chi, known as "Sheng Chi" or "Celestial Breath".
Feng Shui is essentially all about capturing and creating Sheng Chi. It is this Sheng Chi that attracts wealth luck, good fortune, good luck, abundance and success to the area/people lucky enough to receive it.
It is for this reason that the dragon is such a popular lucky symbol used to enhance business success and prosperity.  Perfect for ambitious and career-minded men or women.
Materials: 925 Sterling Silver
Quality: AAA
100% Handcrafted
Please allow 8-20 business days for the item to arrive (depends on parcel destination)