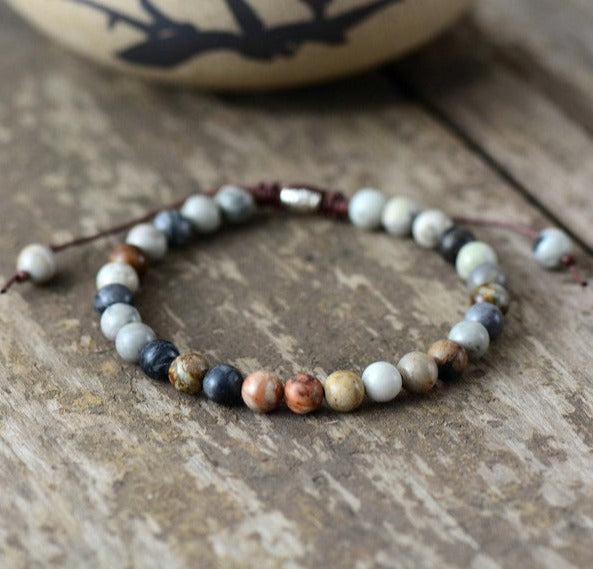 Natural Grey & Black Jasper Stones Bracelet
$31.95 $62.95
The Jasper Stone is known as the Nurturing Stone. Having it in your life will feel like having a best friend by your side because it will sustain you during times of stress.
It will bring you peacefulness, happiness, and completeness. It will give your confidence a boost, and it will get rid of all your irrational fears.
Jasper Stone has often be said to be associated with good blood flow, with the season of autumn, and with a sense of inner grounding.
Material: Natural Jasper
Quality: AAA
100% Handcrafted
Please allow 8-20 business days for the item to arrive (depends on parcel destination)