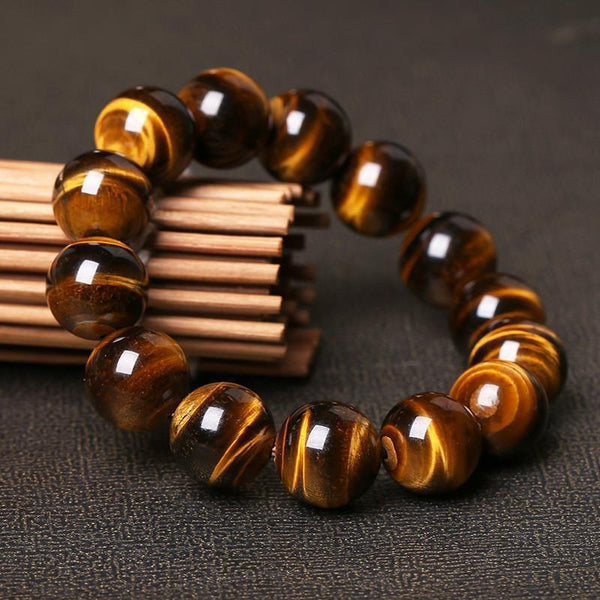 Tiger Eye Beads Bracelet
$24.95
Tiger Eye known for its good luck and protection energy. It has the power to focus the mind, promoting mental clarity, assisting in resolve problems objectively and unclouded by emotions.
Also known for it's usefulness in dispelling fear and anxiety.
Useful for recognising one's own needs in relation to the needs of others. Tiger Eye stabilises mood swings, imbues us with willpower, purpose, courage and self-confidence, and might also releases tension.​ 
Material: Tiger Eye Stone
Quality: AAA
100% Handmade
Comes with an Empire velvet bag
Please allow 8-20 business days for the item to arrive (depends on parcel destination)