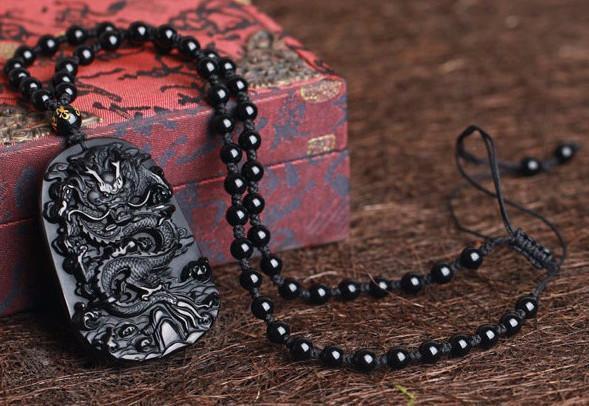 Obsidian Japanese Dragon Necklace
$26.95 $52.95
Unlike its demonic European counterpart, the Japanese dragon is a creature of great creative power, a positive icon, representing the strong male yang principle of heaven, change, energy, wealth and creativity.
Black Obsidian Stone is a powerful cleanser of psychic smog created within your aura, and is a strong psychic protection stone.
It has powerful metaphysical properties that will shield you against negativity, and the energy of these stones may stimulate the gift of prophecy.
Material: Obsidian Stone
Quality: AAA
100% Handcrafted
Adjustable from 60cm to 78cm
Comes with an Empire velvet bag
Please allow 8-20 business days for the item to arrive (depends on parcel destination)